3 Tipps für die Nutzung von Facebook & Co.
Gehören Sie auch zu jenen, die aus den Social Media ausgestiegen sind oder aussteigen wollen, weil sie all die Postings voller Hass, Lügen und Häme nicht mehr ertragen? Weil Sie nicht täglich mit derart manipulativen, einseitigen, negativen Nachrichten überflutet werden wollen?
Das wäre sehr schade. Denn damit würde man diesen Hass-Postern noch mehr Raum überlassen. Und Sie würden sich von einer interessanten Wissensquelle, die z. B. Facebook tatsächlich ist, abschneiden. Darüber hinaus nehmen Sie sich dadurch einen Kanal zur Verbreitung Ihres Know-hows, Ihrer Neuigkeiten weg.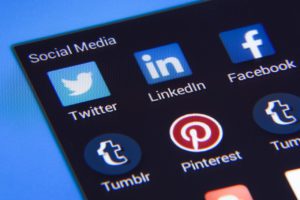 Hier 3 Tipps, wie Sie auf Facebook & Co. gut überleben und die sozialen Medien besser für sich nutzen können:
1. Reagieren Sie nicht auf Hass-Postings.
Widerstand erzeugt noch mehr Widerstand. Und macht jene noch stärker, die nur Hass und Lügen verbreiten. Wenn es nötig ist, blockieren Sie Personen, die nur ihren Unrat im Netz verbreiten. Durchforsten Sie Ihre Freundesliste und überlegen Sie bei Anfragen sehr gut, ob Sie mit dem jeweiligen Menschen wirklich "befreundet" sein wollen.
2. Wägen Sie gut ab, welchen Gruppen Sie beitreten, wen Sie abonnieren.
Wenn es Gruppen und Menschen sind, die "gegen etwas" sind, können Sie meist (mit wenigen Ausnahmen) nicht viel mehr als Negatives erwarten.
3. Abonnieren Sie Menschen und Gruppierungen, die Positives verbreiten.
Dinge, Initiativen, Ideen, die Mut machen, die sich für etwas engagieren, die nicht mit dem Mainstream mitschwimmen. Glauben Sie mir, es gibt sehr viel Mutmachendes, Spannendes, Interessantes im Netz, das gerade über die sozialen Medien verbreitet wird, weil sie oft das einzige Sprachrohr für sie sind.
Hier einige Beispiele von Facebook:
Natur und Umwelt:
Neue Wege finden
The Seabin project
ECOALF
Global 2000
Green Renaissance
mare TV
Dr. Jane Goodall
Psychologie und Lebenskunst:
Vera F. Birkenbihl gehirn-gerecht
Mutmacherei
Quiet Revolution
Prince Ea
ACADEMIA SUPERIOR
A Network for Grateful Living
Querdenker
Denkwerk Zukunft
Lernwelt
Matthieu Ricard
Die Denker
Bildung und Information:
ORF III
Frauenmuseum Hittisau
GEO
The Huffington Post
Ö1
Datum
Amazing things in the world
brand eins
Und für alle über 50:
Haben Sie auch eine interessante Seite entdeckt? Ich freue mich auf Ihr Feedback!